Wellington City Location Map and Local Attractions
Halswell Lodge Map Location – 21 Kent Terrace, Wellington City
Centrally located next to Courtenay Place, Halswell Lodge is in easy walking distance to city entertainment and attractions.
Wellington City New Zealand Attractions and Activities
Halswell Lodge is surrounded by all the amenities necessary to make your stay in Wellington enjoyable, comfortable and affordable. Courtenay Place is known for its entertainment and nightlife. Many restaurants are open late and most of the bars stay open until dawn. It contains offices, accommodation, tourist shopping, entertainment, food, art and buskers offering many genres of free performance.
Times shown below as walking distance from Halswell Lodge to destination, calculated by Google Maps.
Wellington City Attractions, Venues and Events
The Wellington City Centre is a compact place so it's easy to see a range of sites & activities within walking distance: shopping, museums, art, sports, beaches & more!
Courtenay Place (1min)
Cuba Mall (11mins)
Lambton Quay (17mins)
Oriental Bay Beach (15mins)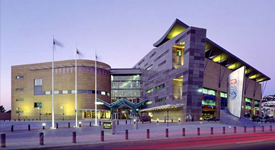 Art and Culture Venues Near Haswell Lodge Wellington
In the surrounding Courtenay Place area you will find the majority of Wellington's art & culture venues: theatre, plays, movies/cinemas, venues for opera, ballet, comedy, & more!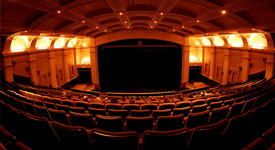 Restaurants and Cafes in Wellington Near Halswell Lodge
You're spoilt for choice when dining out in this area of town: restaruants, mexican, seafood, mongolian bbq, indian, curry, japanese, sushi, asian, american food & more.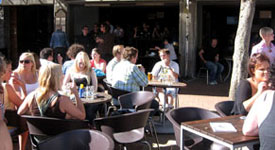 Bars and Nightlife
Courtenay Place is the thriving centre of Wellington's nightlife, with every taste of drinking den catered for from Wellington's craft beer scene to nightclubbing and more.
Convenience for Your Stay
For those travelers on a budget there's many affordable options for food, drink, general convenience needs and entertainment in the immediate area.
New World supermarket (4mins)
Domino's Pizza (1min)
Subway (3mins)
KFC (3mins)
Liqour King (1min)
Moore Wilson groceries (5mins)
Airport Flyer Bus-stop (3mins)
Base Backpackers (1min)
The Warehouse (8mins)
Skate Park (6 mins)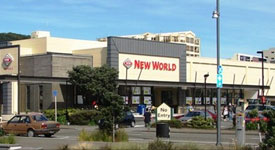 Tourist Attractions - What to See and Do in Wellington City
Watch a Wellington City scenic and activity video showing Wellington City's top tourist attractions and what there is to See and Do. Explore and Discover Wellington City with video, plan your vacation in New Zealand for either relaxing or adventure holidays.